Marcela Joglová: Running is a fulfilling path for me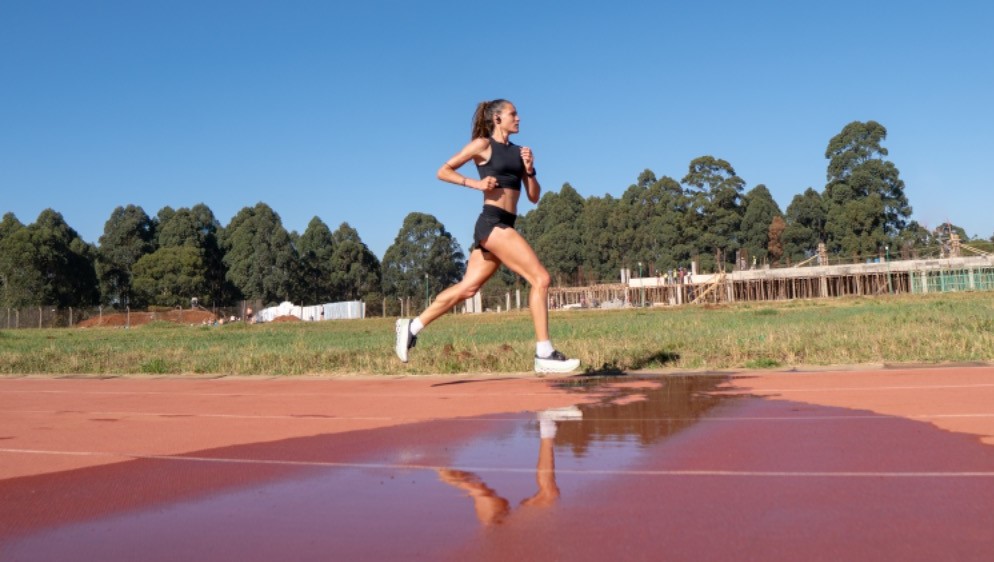 It was meant to be a normal conversation. But after we received answers from Marcela Joglová, a professional marathon runner who is currently training in Kenya to get through the qualifiers for the Tokyo Olympics, we decided that questions would disrupt the conversation's flow. So, here is an inspiring story about how an ordinary person can become a professional runner even after thirty, how many kilometres a week they run during training and how they take care of their feet so they can give their best possible performance.

About life before running
My name is Marcela Joglová and I am a woman just like any other, even to the point, like many people around me, that I also went through varying stages of life during adolescence. But sport was always a part of it. In my youth, I spent more or less all my free time playing sports - whether it was running, basketball, karate, football or just various games with kids in the village.
I slowly changed my environment; I started doing part-time jobs that turned into work, and suddenly I found myself on this merry-go-round. School, my part-time job, sometimes I even had several part-time jobs a day, a minimum of sleep ... On top of all that, I had an eating disorder, bulimia to be specific, which locked me into the merry-go-round. And I didn't know how to get off it.
It was like that until I met my boyfriend, who taught me to look at life differently. He taught me to slow down or that a nap after lunch is not a sin. What's more, he showed me that I don't have to fill every minute of my day and, last but not least, he taught me to love and, in particular, to love my life and to enjoy it. It took a while, a few years in fact, before I realized it and accepted it as my own, and then things started to happen...


How it all came together
At one point I compared my priorities and one of the main ones became taking care of myself, my health, and therefore starting to do more sports again, running… It started step by step. First off, the distances lengthened, then it got faster, I started to diversify my training with hills, for example, I started playing with the intensity and, to put it simply, running became fun.
After a few wins at Runczech and Runtour, it became a slightly different merry-go-round, and after two years of running, along came an offer to join the professionals. Albeit only partially, but still. :-)

Kenyan training camp
So, here I am in Kenya for a two-month training camp. From here, I'm flying straight to the race in Hamburg (Marathon Hamburg 18.4.2021), where I want to try to qualify for the Tokyo Olympics in the marathon. That would really be the icing on the cake. You come here for the peace and quiet, which is very important for concentrating on the race. All the worries, responsibilities and disruptive elements that are in Europe will stay there. Here I really only focus on running, strengthening, regenerating and building the necessary positive mindset for the race, including adequate self-confidence.
Out here I run hundreds of kilometres, but every week is different. Once it was up to 207, but the next week it was only 150. That weekly change in distance is important. When some people saw I was running 207 kilometres a week, they were horrified. But I must add that I am only here for training and regeneration. Otherwise, it would be unrealistic, especially compared to a working person who sits in the office for 8 hours a day. But it's true, there are those who can manage to do both.


Running can tell you a lot about yourself
For me, running is an activity and a path that I have chosen, one that I enjoy and fulfils me. Even with all those failures at a performance or mental level. How the path develops over time as you are moving towards a goal is wonderful. Especially when you succeed in the end with a good result, followed by well-deserved relaxation, family. One of the things about running is that it's a natural activity that I can do absolutely anywhere. I feel free, it's an unadulterated moment for myself. It gives me a regimen to my day and I learn a lot about myself and, simply, I wholly enjoy it. :-)

Regeneration is essential
The legs get a real pounding when running, especially with so many kilometres, so it's very important to regenerate afterwards. Especially if you're not in your twenties. :-)
Generally, I try not to underestimate regeneration, but I must admit that my feet in particular deserve more as they get the heaviest burden. I carry a miniature massage hedgehog with me everywhere, so I can massage my surfaces even while cooking or doing some other activity. At the same time, I often wear foot alignment socks, which, I must admit, I forgot to take to Kenya. Nevertheless, it's true that after training, simply putting on the foot alignment socks and resting your feet up against the wall is very pleasant indeed and you can feel your feet "sighing". In fact, it replaces my foot rehabilitation exercises, which I sometimes neglect.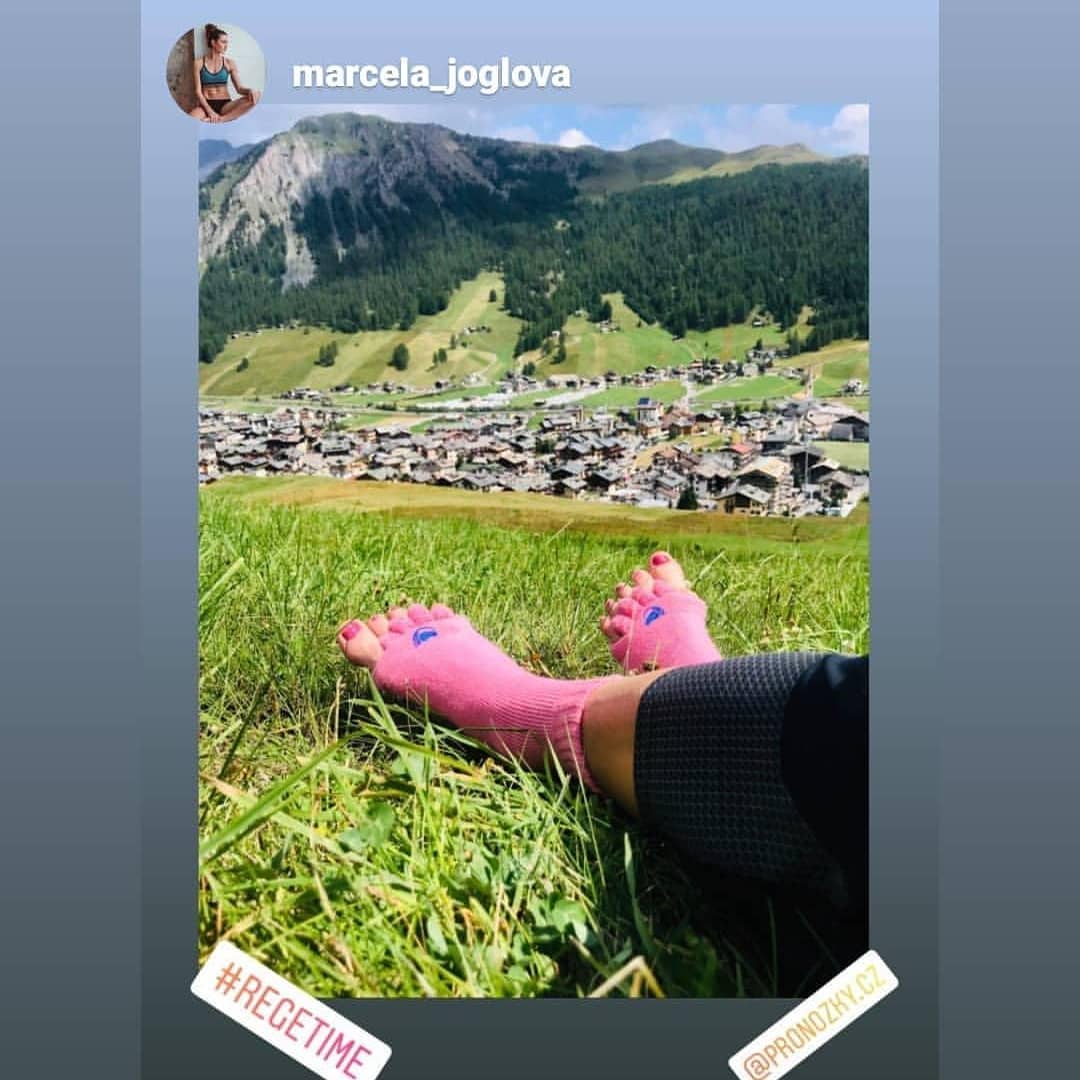 Marcela Joglová during the regeneration at last year's camp in Livigno

In addition to foot care, I undergo regular massages, I use lymphatic trousers, compression clothing or a roller. Whenever possible, I jog barefoot on the grass and sometimes alternate hot and cold water just for the feet or ice water for the entire leg right after a hard training session. Of course, it all depends on the options at the time and the weather.
_________
Thank you, Marcela, for sharing part of your story with us and for the inspiring tips on how to regenerate after a tough training. Likewise, we wish her every success in the Olympic qualifiers and in the rest of her life. Fingers crossed!