Neurology and podiatry complement one another very well; we use Alignment Socks successfully as a means of treatment, says MUDr. Miroslav Havrda, the father of Czech podiatry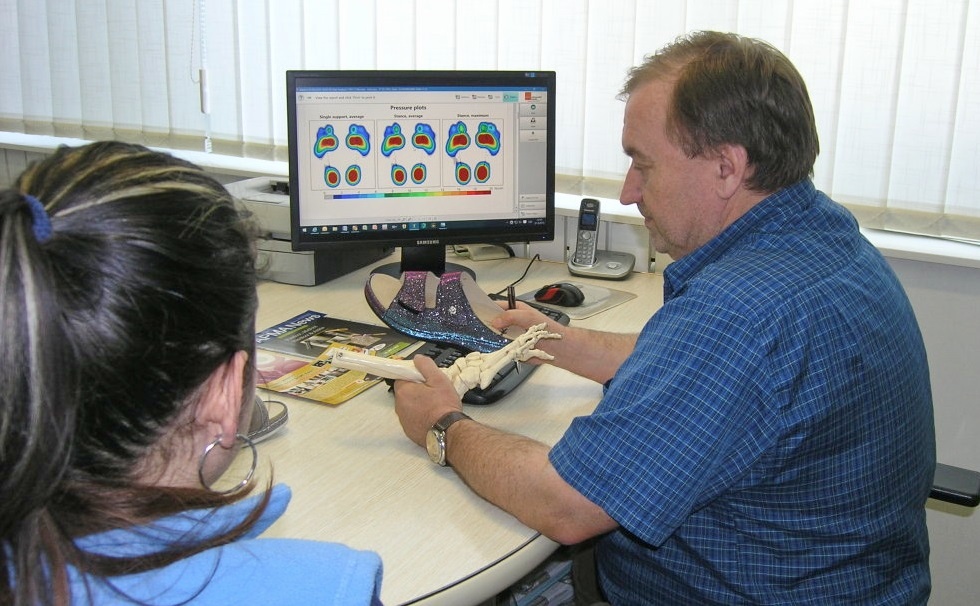 It would be hard to find someone who understands feet better than MUDr. Miroslav Havrda. Originally a qualified neurologist, he is considered the father of Czech podiatry. He was the very first doctor to specialise in this field in the Czech Republic. In connection with the upcoming 11th annual MEDsport symposium, which, as usual, focuses on the diagnostics and treatment of the feet, of which we are a proud partner, we decided to interview MUDr. Miroslav Havrda. We asked him about his career, about the symposium, and we also got to chat about Alignment Socks.

Brief information about MUDr. Miroslav Havrda
He was the first doctor the Czech Republic to specialise in podiatry, in 1994
He established the first comprehensive foot care centre in 1998
In 2001 he established the Czech Podiatric Association, of which he was the Vice-President
He spent 10 years working as a committee member and chairman of the health commission of the Czech Association of Physically Handicapped Athletes
He worked as the IPC international classifier of wheelchair table tennis players
In 2019 he opened the Healthy Feet Podiatric Clinic in Hradec Králové
He is a member of the American Podiatric Medical Association
He has worked with top-ranking tennis players such as Andre Agassi, Steffi Graf, Martina Hingis and Anna Kournikova, as well as other top sportspeople
He has worked as the team physician for first-league footballers and volleyball players

In addition to all this, he also gives lectures and publishes professional foot-related articles at home and abroad. He works with leading specialists from all over the world. For many years he has been importing Formthotics heat-mouldable insoles to the Czech Republic from New Zealand and MEDsport represents the German orthopaedic and prosthetics company Schein in the Czech Republic and Slovakia. This year he is organising the 11th annual MEDsport symposium, which focuses on foot-related issues.

Can feet still surprise you after such an extensive career in podiatry?
Feet certainly can't, but a patient's response to standard treatment can still come as a surprise. What can be of great help to one person can make things harder for another. Some people's problems go away after a spray, while they persist in others. For some patients, the pain subsides after a shock wave, while in others it gets worse. I always say that therapy is highly individual and everyone reacts differently to treatment. That is what makes medicine so specific, and different from the work of a car mechanic, let's say.

What is the difference between podiatry in 1994, when you first started with it, and podiatry in 2022?
As in other fields of medicine, there have been major advances in technology, which have improved diagnostics and treatment. Imaging methods such as NMR are also important in podiatry; we can now better examine movement, pressure on the soles; 3D scanners and many other methods are now being used. We now also have heat-mouldable materials, which are used to make individual insoles; orthopaedic orthotics are made using 3D milling machines, etc.


How does a doctor, a qualified neurologist, get into podiatry, i.e., comprehensive foot care? What do you think these two fields have in common? How can you use neurology in podiatry?
Neurology takes a very comprehensive view of a person. Both fields complement one another very well. If you've got a slipped disc, a neurologist can perform a good diagnosis and provide conservative treatment coupled with physiotherapy. If the treatment is unsuccessful, a neurosurgeon takes over, who is able to correct the problem. However, none of them investigates why the disc is slipped to the left and not to the right. A podiatrist examines how a person stands and walks, where their centre of gravity is, whether they have one leg absolutely or relatively shorter, whether they walk pigeon-toed after an ankle injury, after knee surgery or due to a congenital hip defect. Shoes can be used, individual (not orthopaedic) insoles with the relevant correction, and physiotherapy methods can help to make a person stand more symmetrically, to correct walking pathologies, and thus alleviate problems in the lumbar spine region. There are many cases like this.

What do you consider to be the greatest achievement of your career?
That I got the idea of starting with podiatry 28 years ago, that I established the Czech Podiatric Association in 2001, which is here for experts specialising in podiatry. I also consider it an achievement that I have trained around 1200 people interested in podiatry from the Czech Republic and Slovakia on my private courses, and that I succeeded in developing the Podiatric Clinic in Hradec Králové, which is also visited by people from outside the Czech Republic.

The 11th annual MEDsport symposium, of which we as Pro-nožky.cz are a proud partner, will be held on 10th – 11th June. What can the participants look forward to this year?
We normally hold the event every three years, but due to Covid we're meeting up again after 5 years! The aim is to practically present everything new that has emerged during that time in podiatry and related fields that treat the feet. Friday 10th June is devoted to diagnostics, shoes, orthotics and practical demonstrations. The main speaker will be the outstanding German expert in this field, Robert Haimerl. There will be an interpreter to translate from English to Czech. The whole of Saturday 11th June is given over to foot-related talks from various fields of medicine. The entire program and further information can be found on Facebook (MEDsport symposium) or at www.medsport.cz
The event also includes an exhibition of firms that specialise in foot-related matters; the evening will feature a performance at the Drak Theatre (White Fang), followed by a social evening.


What prompted you to start organising events like this? What is the aim of the MEDsport symposium?
This year we are holding it for the 11th time. The MEDsport symposium was initially intended for sports physicians, physiotherapists, masseurs and other people with an interest in sports. From the 5th year (2000) we centred the event around feet and the new field of podiatry that was emerging at the time. We had always wanted the talks to be practical and to demonstrate the potential of podiatry and the new findings we had gained from countries with more advanced podiatric medicine. We also created a tradition of a pleasant gathering of "foot" experts, including the facilities of the luxurious Tereziánský Dvůr hotel. The final tombola is also a legendary attraction. This year we are already fully booked, but we can still add a few chairs for latecomers.


You purchase Alignment Socks from us. Do you have personal experience with them?
Our podiatric clinic purchases and also promotes Alignment Socks. I don't use the socks personally, but my wife, who wears formal shoes a lot, says they are an excellent way to relax. The same goes for our mostly female patients.

So how do your patients rate them? Would you recommend Alignment Socks as part of therapy or more as a form of prevention for healthy feet? Feel free to give specific examples.
Both. They're a great preventive aid, especially for women who wear formal shoes. We use them with a decent success rate as a form of therapy in patients who have various pains in the toes, the forefoot or the metatarsus. It is also important to give practical advice on how to use Alignment Socks and get feedback, which we gain during check-ups.