Plantar fasciitis as an indication of painful walking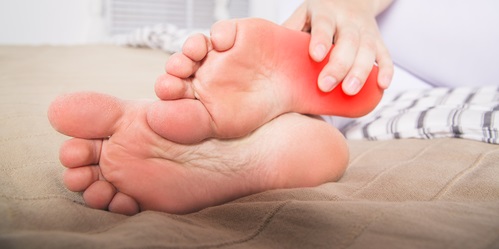 Plantar fasciitis, or inflammation of the tendons, can not only make it uncomfortable to walk but also affect your day-to-day life. If that's the case, then more than ever you will appreciate just how important your heel is for the body to function normally. What is plantar fasciitis? What are its causes and how is it prevented? This article discusses all of these issues.

First symptoms
You might have experienced it. You wake up in the morning and get out of bed only to be surprised by an unpleasant burning pain in the heel area. You might well put it down to getting out of bed on the wrong foot. The pain disappears in a few moments, which you take as a positive sign. But you're running a bit late, and as you dash for the public transport suddenly—ouch! The pain comes back. It's very unpleasant, but you always manage to walk it out. If it comes back often, there's one thing you can be almost certain of. This is exactly how plantar fasciitis starts showing itself.

What is plantar fasciitis?
Plantar fasciitis is frequently associated with runners, who often suffer from the condition. The name comes from the plantar fascia, which is a sinewy formation located at the bottom of the foot. It is attached on one side to the heel bone, and on the other, it separates into five parts, each which is attached to a toe. Only doctors and teachers enjoy Latin names, so let's call it by its common name, jogger's heel.
If the tendon on the foot is stretched or otherwise damaged, especially due to overstressing, the injury may become inflamed. Most often, the inflammation occurs just at the site of the largest attachment, i.e. on the heel. This medical complication is closely related to heel spur (an outgrowth on the heel bone that causes unpleasant pain), but it is not the same.

Causes
As mentioned above, tendon inflammation is most often the result of strain. This is why runners often experience it. As well as overstressing, plantar fasciitis can also be the result of being overweight, which puts a strain on our feet. Another risk is poor running technique, for example, if you land on your heel as you run.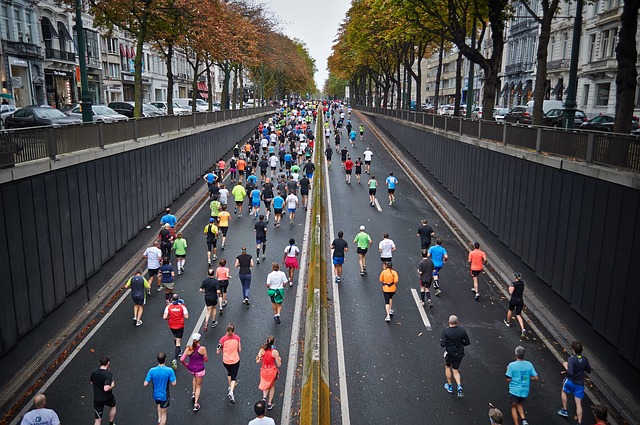 Another risk factor that should not be overlooked is your choice of shoes. For casual wear, you should choose comfortable shoes that don't squash your feet in any way and allow it room. For running or other sports, you should choose high-quality sports shoes since the risk of complication is highest during stress from sports.
You should also be careful when you decide to start running. You should not rush it, even though you may feel physically fit. If you are not accustomed to running regularly or to longer distances, then start slowly and gradually lengthen the runs.

Symptoms
As mentioned above, complications begin to appear suddenly, such as immediately the morning. Gradually, the pain recurs with prolonged inactivity or even after prolonged periods of standing. The pain may also be accompanied by a feeling of stiffness.

At first, you can "walk out" the pain, but with longer periods of activity, it returns. Patients are then forced to limp by not resting the heel on the ground, which further shortens the tendon. Over time, the pain intensifies and may become chronic, which can significantly degrade quality of life. We recommend that you begin dealing with the condition as soon as the first symptoms appear. This can save you a lot of time and pain.

How to prevent it
First, conservative treatment is commonly recommended. This consists mainly of physiotherapy (i.e. rehabilitation and various exercises), administering anti-inflammatory drugs and wearing suitable shoes. Walking barefoot on uneven surfaces (grass, sand, etc.) is also recommended. Some will also recommend orthopaedic insoles and other aids.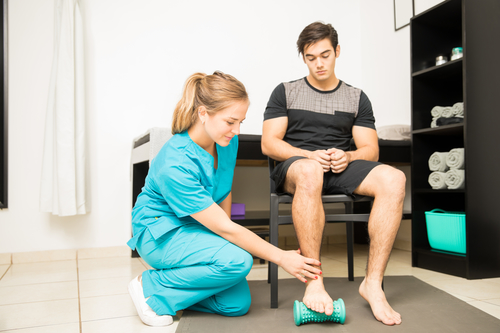 We also recommend wearing Foot Alignment Socks, which you can wear as you relax or even while you sleep. Foot Alignment Socks also not only help you relax and loosen your feet but also act to prevent other complications and deformities.
If conservative treatment doesn't work, doctors are most likely to use shock wave therapy. This treatment uses pulses of high-pressure sound waves to penetrate the damaged tissue, which brings pain relief, especially in patients with chronic pain. It is a non-invasive method and subsequent convalescence is relatively brief. However, complications may eventually return if the causes are not treated.

Don't forget about prevention so that you don't have to deal with plantar fasciitis at all. In summary:
Wear suitable footwear for day-to-day activities and sports
Don't overstress your feet, give them enough time to recuperate
Focus on the correct running technique
Make sure that you stretch your muscles and tendons, especially after exercise
Use other aids such as orthopaedic insoles or Foot Alignment Socks
And your feet will be good as new!