How to prevent varicose veins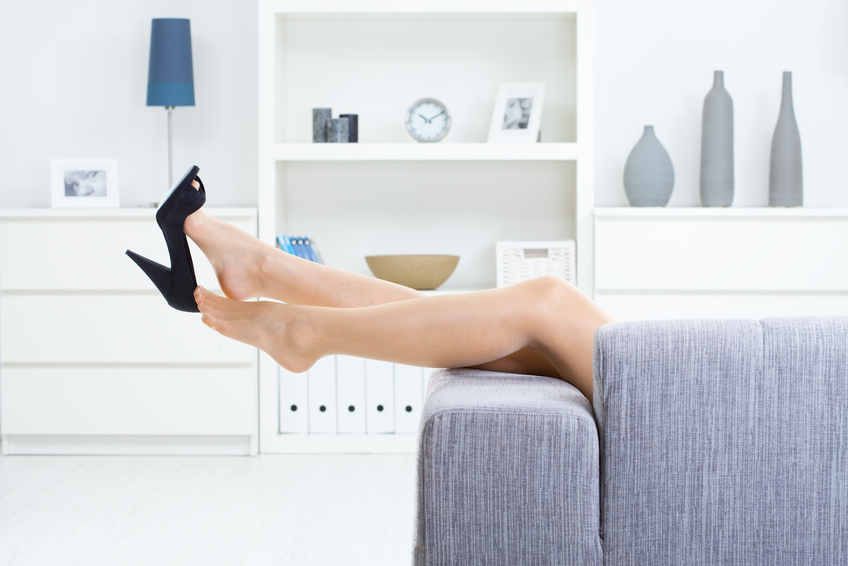 Up to half of adult men at an advanced age and approximately two thirds of adult women suffer from varicose veins. At first, it is only an aesthetic problem. But if you do not attempt to prevent or alleviate the formation of varicose veins in time, sooner or later you could end up in surgery. How do you avoid this?

What are varicose veins and how do they form?
Varicose veins are expanded superficial veins present in the lower limbs. They are categorized into primary and secondary varicose veins, primary varicose veins occurring more frequently. Genetic predisposition also plays a major role in combination with external factors. In secondary varicose veins, these factors are most frequently associated with a post-thrombotic condition.
Varicose veins form because superficial veins expand, vein walls weaken and vein valves which connect the superficial and deep vein systems in the lower limbs and ordinarily prevent blood from flowing backwards do not close. If valves are damaged, blood may flow back or cause other problems. As a result, veins lose their elasticity, and vein walls stretch from long-term increased pressure. This leads to dilated veins, otherwise known as varicose veins. They are clearly visible on the lower limbs as if something were present just below the skin. The presence of a hormone called progesterone, which is primarily a female hormone, affects the formation and spread of varicose veins.

Factors which make varicose veins more likely
In addition to genetic predisposition, other factors may contribute to the formation and spread of varicose veins. These include:
Raised intra-abdominal pressure
Excessive stress on the legs (working while standing, insufficient recuperation, etc.)
Working while sitting and restricting blood flow


Treatment for varicose veins
Conservative treatment for varicose veins is preferable. This most frequently involves elastic compression with compression socks and tights to promote blood flow in the legs. In addition to stretching muscles and tendons, Foot Alignment Socks are a great help and can increase blood flow in the lower limbs. Combined with conservative treatment, doctors often prescribe drug therapy such as venopharmaceuticals.
If problems persist, medical procedures may be unavoidable. If surgery is required, several types of procedures are available depending on the patient's condition and progress of the disease. The procedure usually entails the removal of non-functional valves and superficial veins.
If varicose veins remain untreated, varicose ulcers may occur. If this happens, medical treatment is unavoidable.

How to prevent varicose veins
The most important and effective factor in avoiding or halting the spread of varicose veins is prevention. If you have a job where you are on your feet for an entire shift, you should make sure that you let your legs sufficiently recuperate. If your legs are swollen after standing up all day or being under stress, rest them in a raised position, or shower with alternating hot and cold water.
Wearing compression tights or Foot Alignment Socks is definitely a good preventive action and will help with stretching and keeping blood flow to your legs. This also applies in sedentary work, working while standing or excess stress due to sports. We recommend that you do not underestimate when your legs begin to indicate that a condition may be developing. If you intervene with complications promptly, you can save yourself a lot of unpleasantness.