Foot Alignment Socks® help gymnasts from Havířov and provide relief after exertion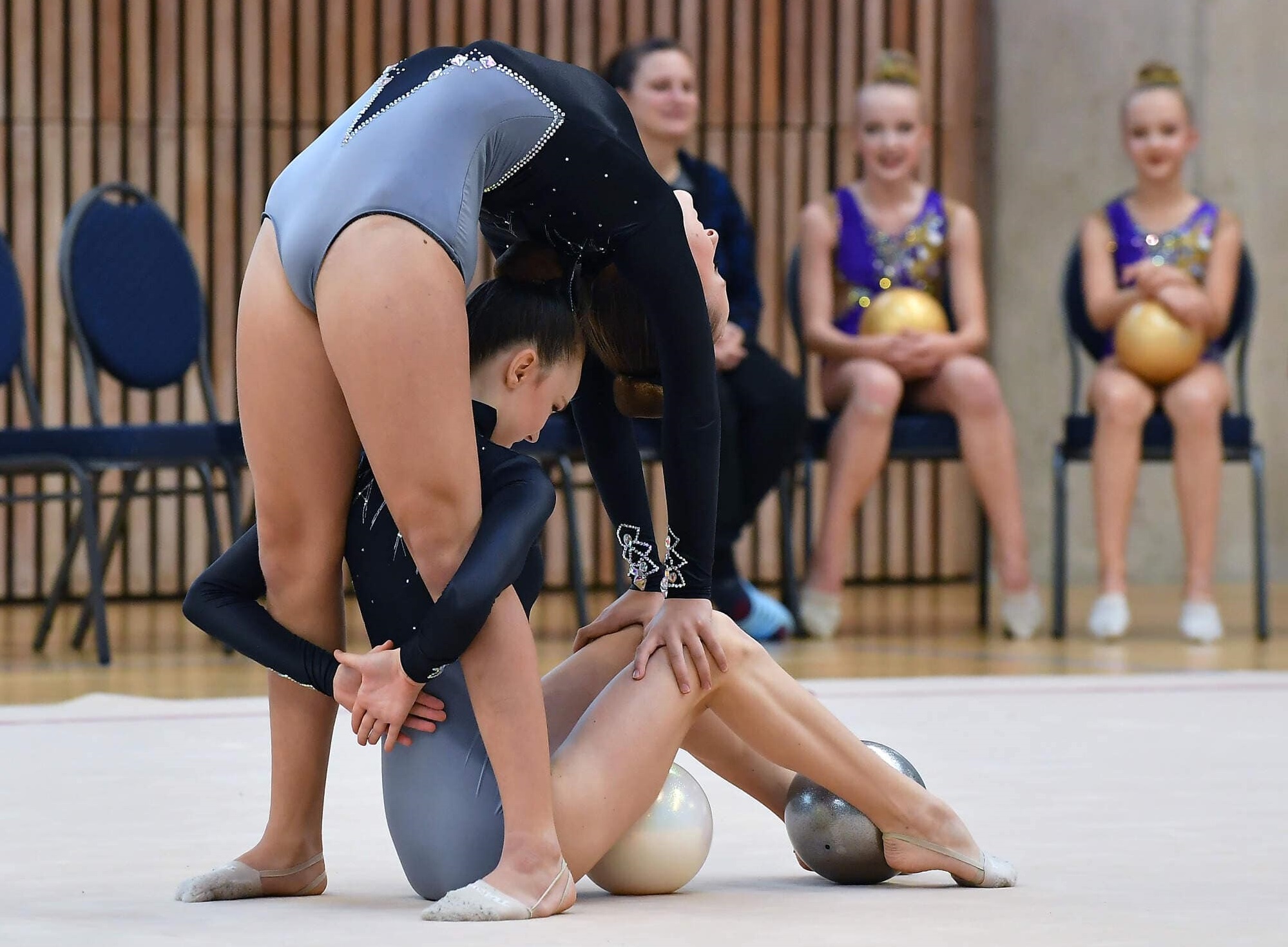 SK MG Havířov is a modern gymnastics club with a long tradition. It specialises primarily in training modern gymnasts from an early age. It participates in regional, nationwide and international competitions in all age categories. Kateřina Helcel is the club's chairwoman, referee and trainer. We recently found we had something in common to talk about regarding regeneration. Foot Alignment Socks® are used by these young gymnasts. We chatted about that, and other things, in the following interview.

Successes achieved by SK MG Havířov in 2022
● Czech Rhythmic Gymnastics Champion Klaudie Havelková (younger hope category B)
● 2nd place Czech Artistic Gymnastics Championship Klaudie Havelková
● 2nd place Czech Gymnastics Pairs Championship Lhotská, Hýžová (juniors category)
● 3rd place Czech Gymnastics Pairs Championship Pezdová, Galuszková (older hope category)
● 3rd place Czech Gymnastics Pairs Championship Havelková, Pokoruk (younger hope category)

First of all, please tell us something about modern gymnastics.
Modern gymnastics is a sport that combines elements of ballet, dance, callisthenics and also work with an apparatus. The apparatus used by modern gymnasts are the skipping rope, hoop, ball, clubs and ribbon. Modern gymnasts have to start training from an early age, as preparing the body for the strenuous exercises and coordinating the body and the apparatus is an extremely demanding process.

Such a challenging sport requires ample regeneration. What do your young gymnasts do as far as this is concerned?
For regeneration, we and our gymnasts work with a physiotherapist, who regularly attends our sessions and does compensatory exercises with the girls. Also, during our sessions we do some strength training, such as to firm up the core of the body or the legs. Our training process also includes regeneration in the pool. And, thanks to our partnership, some of our older girls also use Foot Alignment Socks.

How did you find out about Foot Alignment Socks®?
I first heard about Foot Alignment Socks from the mother of one of our young gymnasts, who had seen the Pro-nozky page on Facebook. We were very impressed by the Foot Alignment Socks and so we decided to reach out to you to discuss a possible partnership with our club. After trying them out, I found that I really liked them and my husband and I wear them regularly. My husband, who's also an athlete, gave them a try and he liked them, too. We mostly tend to wear them in the evening while we watch TV, and they offer pleasant relief not only after sports, but also after spending all day on one's feet.

What do your young charges say about Foot Alignment Socks?
Foot Alignment Socks have been tested out by our competition group, which is made up of both younger and older gymnasts. As children's bodies regenerate quickly after exertion and since younger children don't yet do such strenuous training, our younger gymnasts haven't yet been able to tell whether or not the socks give them some relief. Our older gymnasts, however, those aged from 11 to 15, have seen a noticeable difference. Some of our girls have really come to like Foot Alignment Socks and regularly wear them at home after a strenuous workout. They find that the socks are pleasant to wear and soothing for tired feet.

Last year was a very successful one for you. What are your plans for this year?
This year we're again planning to win a medal in all the categories at the Czech Championship. We are constantly working to boost all our gymnasts' performance and, hand in hand with that, to ensure proper regeneration to enable our girls to train well. This autumn we'll be organising the Czech Championship for pairs and trios, which is a very interesting even for our club and something we're looking forward to very much.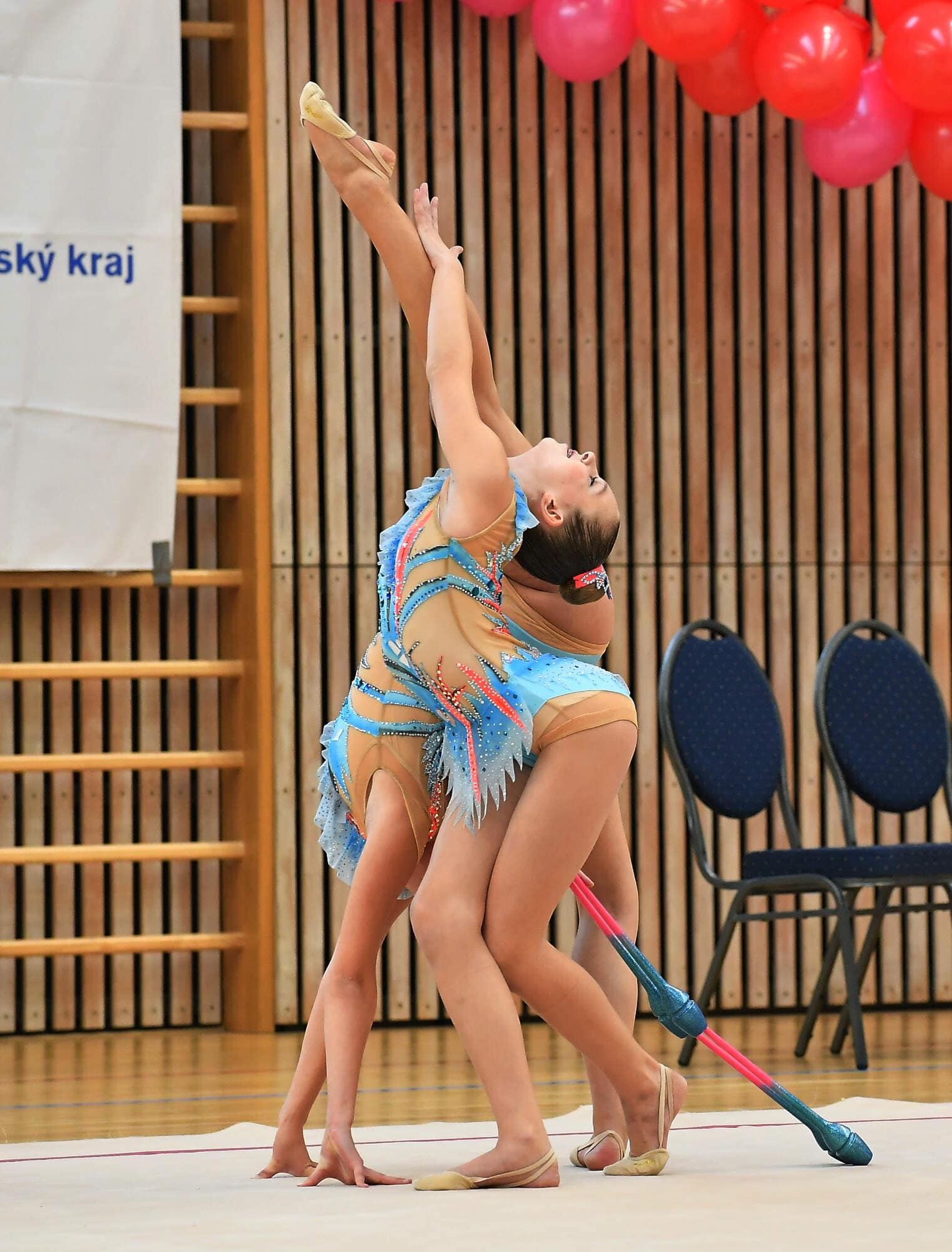 __
Thank you very much to Kateřina Helcel for the interview and we wish her and everyone at SK MG Havířov the best of sporting success, good health and well-rested feet.