Activities that strengthen the legs and feet without you getting out of breath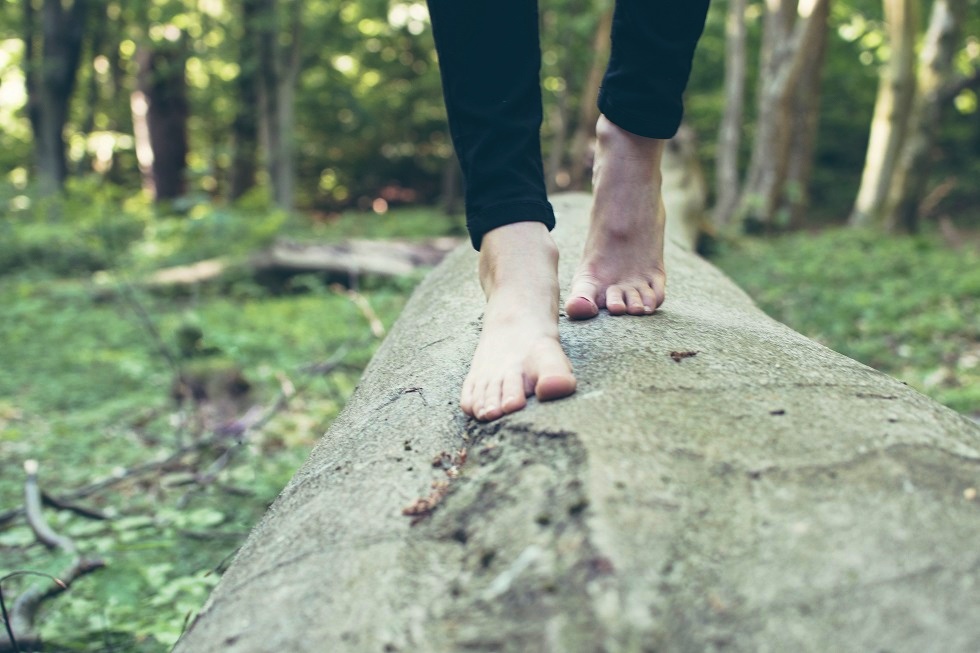 Strengthen the muscles in your legs without getting out of breath? That's the dream of anyone who avoids fitness centres like the plague and is not a big fan of classic sports. It can be done, although not always with no effort required. Let's take a look at what you can do for your legs and feet without having to go to the gym or the jogging track.

Physical activity is crucial for health
We wouldn't like you to think we want to encourage being lazy. Movement is very important for the human body, if not essential. In this case it's not about keeping fit, but primarily about staying healthy. Not everyone is able to work out or do sports several times a week. However, there are some activities that you can do to strengthen your legs and your whole body, without actually doing sports or over-exerting yourself.
Why is it important to be active? Physical activity generally helps you, among other things, to:
get in shape and stay fit
reduce your body fat
release endorphins (happiness hormones)
strengthen your heart
strengthen the muscles in your body
better relieve stress
prevent injuries or deformities of the foot

What you can do for your legs, feet and whole body with a little bit of effort
If you're not totally against physical activity, and we hope not, we have a few tips for you that do require a little effort on your part. Let's start with a more demanding one, and gradually ease off on the exertion until it becomes really easy. We promise.
o Jumping a skipping rope
Sure, this discipline doesn't really fit in here, but we still wanted to mention it. It's obvious that such a banal activity can include several important factors all at the same time. You improve your physical fitness, strengthen all your body's muscles, it's a constant source of fun, as you can keep learning new ways to do it, and, what's more, you can jump wherever you want – inside and outside. All you need is a skipping rope, which will cost you literally just a few crowns. This has become a big trend recently. Okay, now let's move on to something easier.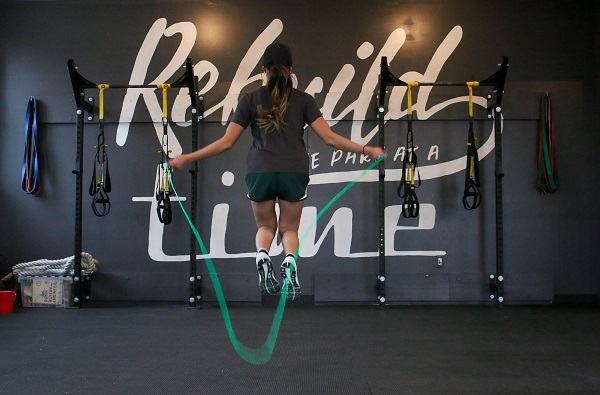 o Nordic walking or a stroll through the countryside
Don't be put off by the foreign name. Nordic walking is like normal walking, except that you have special sticks that help you along. This strengthens your whole body and you burn up to 40% more calories than you do when walking normally. If you want to find out more about Nordic walking, check out our article Nordic walking: What is Nordic walking and who is it good for?
And on the subject of normal walking, we should mention a classic ramble in the countryside. Just take a short walk a few times a week and you'll be doing more for your legs and feet than you might think. And there's no need to rush, either. If you can't motivate yourself to go for a walk alone, consider taking along a canine companion.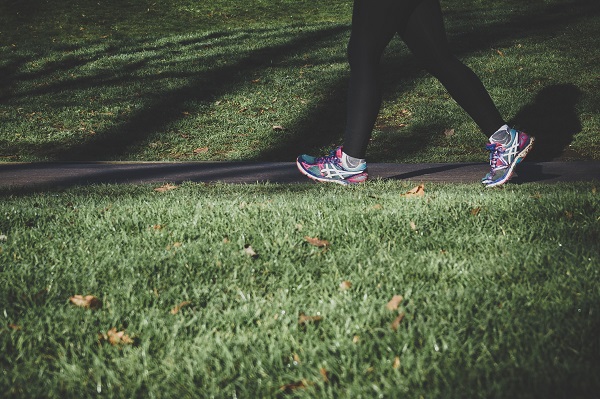 Strengthen your legs and feet with no effort
Let's move away from the whole body back to the legs and feet. Here you have a wide range of activities, from lightly active to completely passive.
o Walking barefoot on uneven surfaces
Pebbles, sand, grass… and whatever else you fancy. If you walk barefoot on uneven surfaces – that definitely doesn't mean at home on the tiles or floorboards, as you're better wearing slippers there – you'll stimulate and strengthen the muscles in your feet. It also helps to prevent deformities such as flat feet, heel spurs and Morton's neuroma.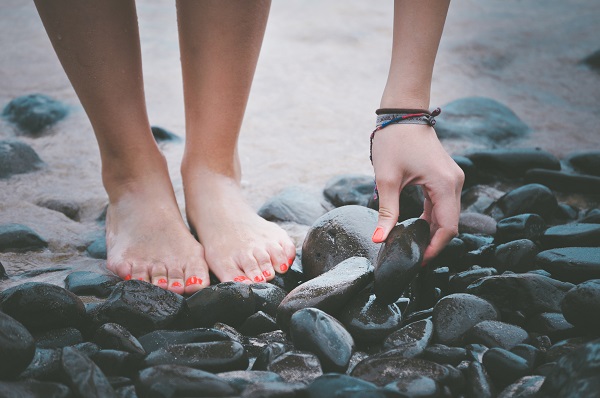 o Foot massage
That sounds a bit more pleasant, right? Again, this actively stimulates the feet, but not as actively as when you walk, for example. A foot massage will help to improve circulation and loosen and relax the muscles in the foot, which is very important for regeneration. You can use your hands (or someone else's), and also other aids. These include various massage balls (smooth or knobbled) or a roller, which you use on your soles, calves, thighs and other parts of your body to loosen them up and relax them.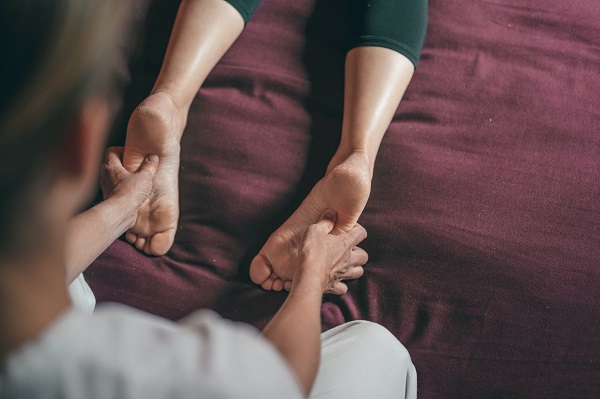 o Foot Alignment Socks
And now we come to the really easy part. You put on a pair of Foot Alignment Socks, raise your feet up and lie down in front of the TV or take a nap. The ideal combination of relaxation and therapy for your feet. Foot Alignment Socks will improve circulation, stretch your toes and loosen up the muscles in your feet. They are used as a therapeutic aid in preventing and, in some cases, in treating deformities of the foot, such as hallux valgus, hammer toes, heel spurs and many others.
Have you tried them yet?